Housey Wake Up!
Season 4, Episode 11a
[[

|300px]]
Air Date
September 28, 2001 (Friday)
Written by
Scott Kraft
Storyboard by
Lionel Allaix
Subpages

Image Gallery

Transcript

Episode Guide

Previous
Rock-a-bye Billie
Next
Blue Coupey
Information in preparation.
Housey Wake Up! - 1 part 48 episode of Rolie Polie Olie.
The premiere of this episode took place on Friday, September 28, 2001 year.
Plot
It's a busy day for Olie's family.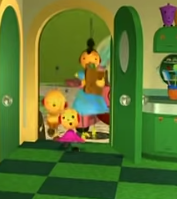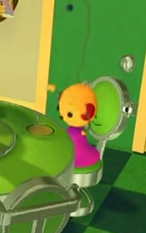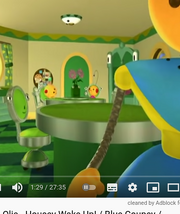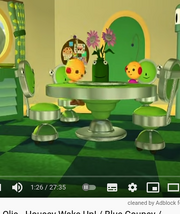 Characters
Polina Polie (Olie's Mom)
Percy Polie (Olie's Dad)

Frotey

Doory (garage)

Beddy [(disambiguation) (Parents room)]

Dog Bowl

Lampy (tall)

Sofert
Summary
Housey is overworked and refuses to wake up. This suggests to the Polies that maybe they should all take it a little easy.
Gallery
Video
Who is centered in this episode?