| | |
| --- | --- |
| | This article does not have all the information about the subject! |

Straighten Upper-er To The Rescue is 8 episode 6 season series Rolie Polie Olie.
The premiere of this episode took place on Saturday, 17 January 2004.
Plot
Olie's antennae loses it's shape, so he has to wear a straighten-upper for a week until his antennae is straight again.
Summary
Olie is off to the Antennist, but what used to be a routine visit turns into a life-altering event. His antenna isnt quite straight and needs a bit of help getting into its correct position and this means having to wear a special apparatus. What will the other kids think? Thankfully, to Olies surprise, some of the kids at school will be going through similar situations, so they ask him lots of questions examine his new gear with fascination. It's all part of growing up!
Characters
Gallery
Transcript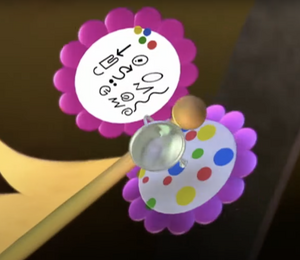 For a full transcript of Straighten Upper-er To The Rescue see

Straighten Upper-er To The Rescue/Transcript

.
Video